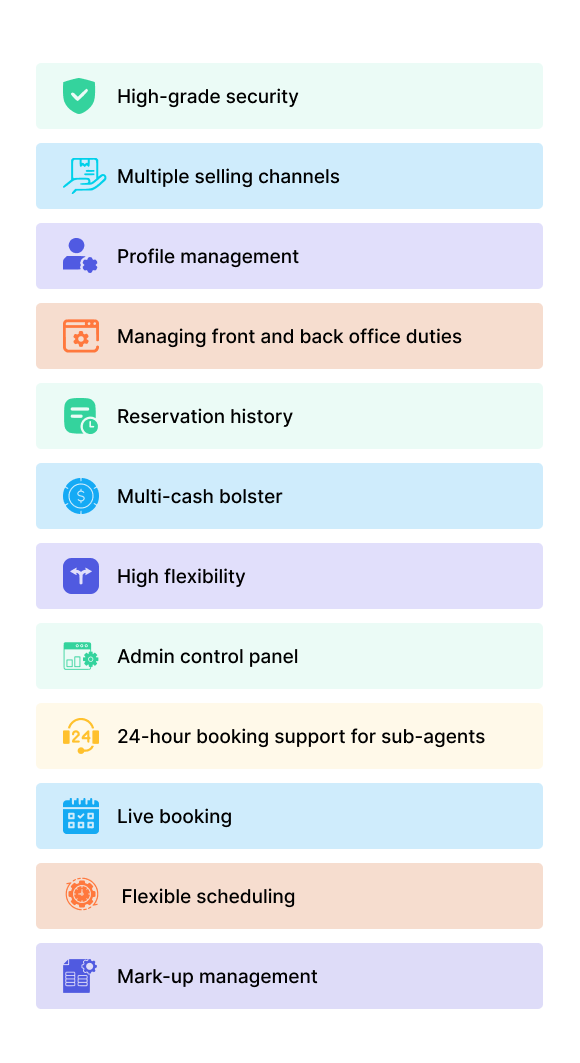 Key Business Benefits of B2B Travel Portal Development:
Implementing B2B Travel Portal Development can offer several key benefits to your business.
Firstly, it leads to a reduction in costs by streamlining processes and cutting down expenses.
Secondly, it enhances data security, ensuring the protection of customer data in an era of increasing cyber threats.
Additionally, it saves time by automating tasks and eliminating the need for manual reports and spreadsheets. Moreover, the user-friendly interface of the B2B travel portal makes it easy to use for anyone, eliminating the need for technical expertise.
Furthermore, the B2B travel portal allows you to provide attractive B2B discounts to travel agents and tour operators, automate booking and reservation confirmations, and expand your inventory offerings through integration with GDS and third-party APIs. By using a reliable and effective travel portal, you can build a reputation as a prominent name in the market, ensure transparency among agents, and gain global exposure for your travel agency.
Sriggle's B2B Travel Portal Development offers all these advantages and more, helping you grow your travel business and establish yourself as a leader in the industry. Choose Sriggle today and experience the transformative power of our B2B travel solutions.